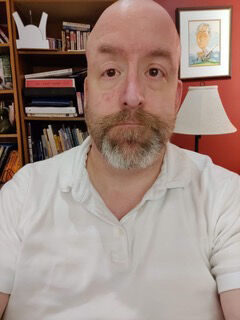 Bob Simmonds
Page Designer
Email: bsimmonds@indexjournal.com
Phone: (864)943-5647
Bob Simmonds is a longtime staff member of the Index-Journal. He started as a writer in 1998 and, through a series of unfortunate events, became a page designer/editor a couple of years later. Fast-forward 20+ years and here he still is.
Bob has won numerous South Carolina Press Association awards for his design work and plans to continue his winning ways. "People don't consider how important design is to a newspaper. Without good design, no one wants to read the stories and look at the pictures. While I am a 'background player,' my work for the I-J is still important."
Bob lives in Greenwood with his wife of 19 years and his son.