Tapper and Gupta react to doctor's unhinged vaccine claim
CNN's Jake Tapper and Dr. Sanjay Gupta quickly debunk a false vaccine claim made by Dr. Sherri Tenpenny, a physician licensed in Ohio, at an Ohio state House Health Committee hearing on House Bill 248.
TownNews.com Content Exchange
Tags
TownNews.com Content Exchange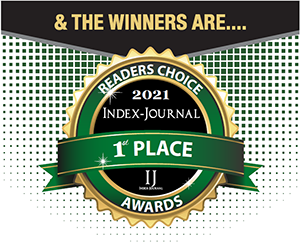 2021 Readers' Choice Awards
& the winners are!
See our Special Readers Choice section here
District Calendars
Get Your 2020-2021 School District Calendars here!
Greenwood School District 50, Abbeville School District and Ninety Six School District 52 Calendars are available here!!! Click to view calendars here.