Greenwood bank execs say no need to panic amid SVB collapse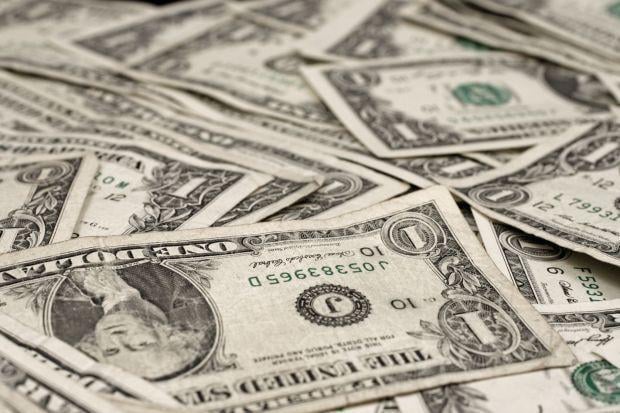 Last week, panic ensued as California-based Silicon Valley Bank, once considered the 16th largest bank in the United States, collapsed. Regulators seized the bank on March 10 amid a run on the bank.
The Federal Deposit Insurance Corp. took control of SVB. The FDIC insures deposits up to $250,000, which left customers to wonder if their money had disappeared or if they would be able to make payroll.
Following SVB's collapse was New York-based Signature Bank. The bank was seized after customers withdrew more than $10 billion worth of deposits. The Biden administration later announced depositors of SVB and Signature Bank would get all their money back, even parts that weren't insured, using FDIC funds and selling the banks' assets, with anything left over coming from a "special assessment" levied on all U.S. banks, according to NPR.
Treasury Secretary Janet Yellen said in a released testimony Thursday they have worked with the Federal Reserve and FDIC to protect depositors of SVB and Signature Bank.
"On Monday morning, customers were able to access all of the money in their deposit accounts so they could make payroll and pay the bills. Shareholders and debtholders are not being protected by the government. Importantly, no taxpayer money is being used or put at risk with this action. Deposit protection is provided by the Deposit Insurance Fund, which is funded by fees on banks," the testimony read.
Yellen also assured members of the Finance Committee that the banking system "remains sound, and that Americans can feel confident that their deposits will be there when they need them."
Banks in Greenwood report experiencing little to no panic from their customers.
"We've received a few questions – not many, mainly just out of curiosity other than concern," Countybank Chief Banking Officer Ken Harper said.
Should customers be concerned about their accounts? Harper doesn't think so.
"In this part of the world, there's really no reason to panic. Their customer base is so much different than ours. We live in a fairly stable part of the world and our customers are well diversified and performing well economically. So when you don't have wild swings in certain industries, you don't have a need for panic or concern," he said.
Jerry Stevens, market executive and senior vice president at First Citizens Bank, called the collapse a unique situation and said the worst thing people can do is panic. The thing to remember, he said, is to do your research on your institution.
"Do your homework. What do you know about your bank? We're 126 years old, one of the Top 25 strongest banks in the country. We're a very prudent operator, did not take TARP (Troubled Assets Relief Program) money offered by the government. Sometimes we're criticized for being too prudent, but we're not going to take unnecessary risks," he said.
In Abbeville at HopeSouth Federal Credit Union, CEO Faye Crocker said she has fielded questions from customers, but hasn't seen anyone panicking about their accounts.
"There's no need to panic. The fund that protects deposits at credit unions is very safe and very sound. We have good audit reports, we don't do risky investments at all. We ensure members that their funds are safe and sound at the credit union," she said.
Contact Kelly Duncan at 864-943-5648 or on Twitter @KellyWriter1993.