Judge denies bond for Greenwood man charged in summer bar shooting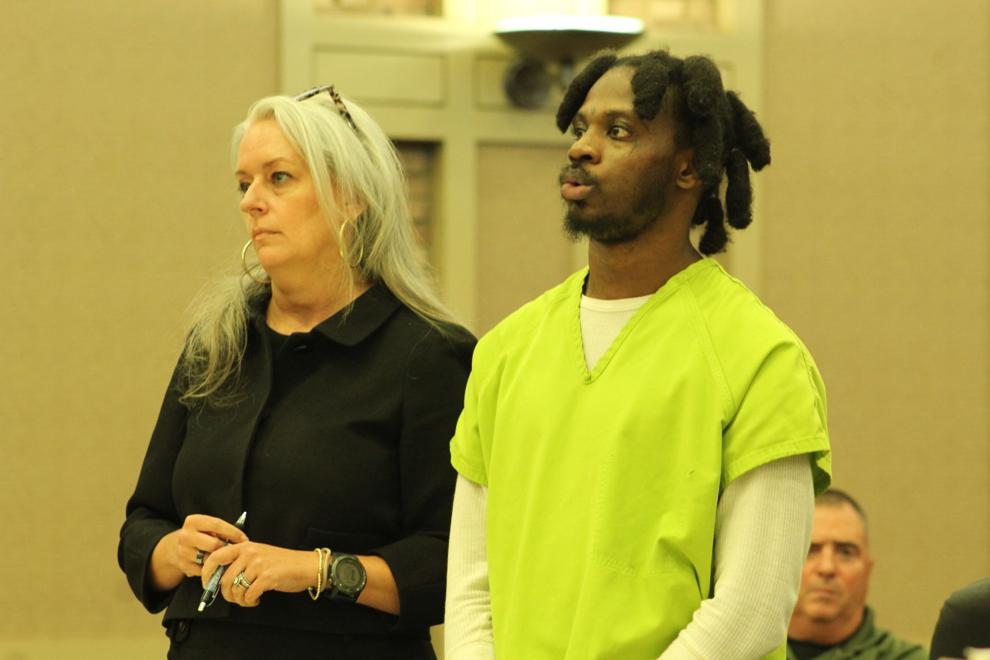 Christopher Longshore Jr. won't be out of jail anytime soon.
Longshore, of Greenwood, was charged in connection with last summer's shooting death of 29-year-old Keyiona Hill at Uptown Bar and Grill. He will remain behind bars after Circuit Court Judge Frank Addy denied bond on murder and weapon charges during a hearing Wednesday. Addy also did not revoke Longshore's prior bonds.
Longshore is charged with murder and possession of a weapon during a violent crime after authorities say he sought revenge against the business after having a dispute with people at the bar.
Hill's sister, Tymeshia Hill, addressed the court and said she no longer feels safe in Greenwood County. Since her sister's death, Tymeshia said she has been raising Keyiona's son who just turned 11 on Tuesday.
"He has constant nightmares and worries about something happening to me," she said.
She said Longshore was selfish and didn't deserve any type of leniency. All her sister wanted to do, she said, was unwind after a long day. In an instant, she said her sister's life was taken and now they are navigating a life without the person who was a mother, sister and friend to all. A few months before her passing, Hill said they unexpectedly lost their mother.
Solicitor David Stumbo called Longshore an extreme danger to the community and recounted his criminal history, which included receiving stolen goods, drug charges and attempted murder. Also, one month prior to the shooting that took Hill's life Longshore was charged with unlawful carrying of a pistol.
Stumbo also said there are three jail phone calls that are currently in evidence in which Longshore is speaking with a woman trying to get a witness to change their statement.
If Longshore were to be released, he said "he would intimidate witnesses and get them to change their stories."
Longshore's attorney, Jennifer Wells, said her client is not a risk to the community, saying Greenwood is where he grew up and all of his pending charges are only in South Carolina. She said if prosecutors thought Longshore were a danger to the community, they would use the tools they have at their disposal, which she said they have not done.
Wells asked that a bond be put in place with certain conditions set. She said Longshore would be able to live with his mother and sister in Greenville; he would be willing to submit to monthly drug screening and get employed.
Contact Kelly Duncan at 864-943-5648 or on Twitter @KellyWriter1993.