By the time Mildred Still got to church on Mother's Day, she was a local golfing legend — at least to the people who knew her best.
Still's daughter, Mildred Ann Mayson, was visiting from Atlanta to spend Mother's Day with her. Mayson reached out to her uncle, Jimmy Still — Mildred Still's brother-in-law — and asked if he would take her out to hit a golf ball for the first time.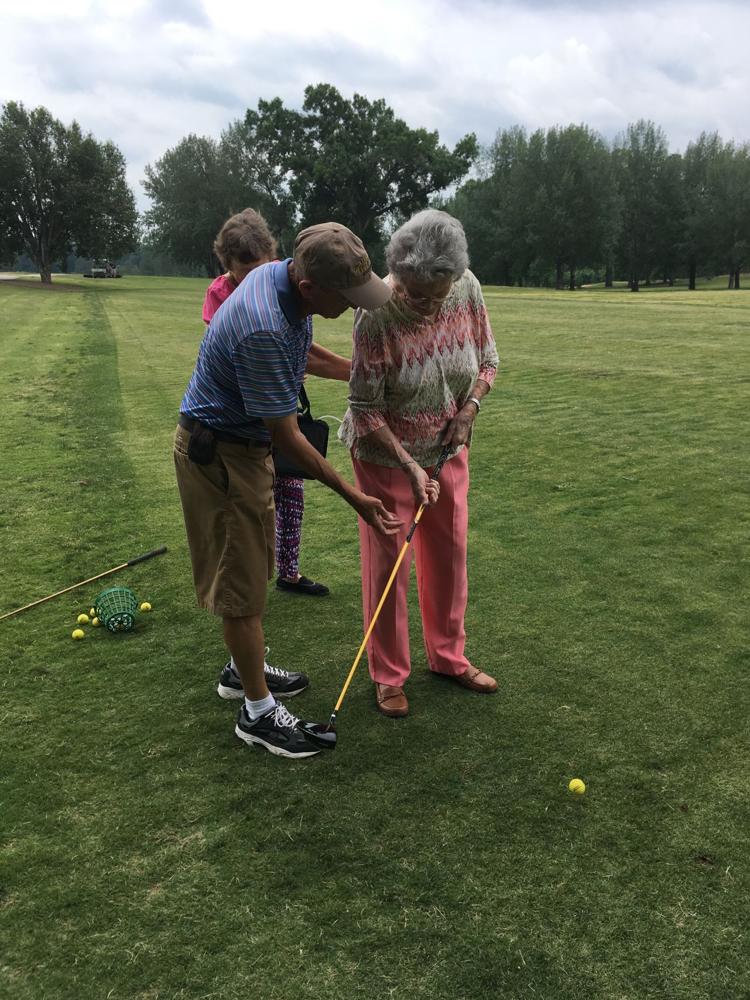 So the group went out that Friday to The Golf Club at Star Fort, Jimmy and his wife Pat joined by Mildred and Mildred Ann.
Jimmy, who played softball from childhood until he was 62, has been playing golf since then. He took to showing Mildred Ann, 75, how to hit the ball, with Mildred, 96, sitting nearby.
"I was a baby when she married my older brother," Jimmy, 77, said of Mildred. "She changed my diapers."
While watching her daughter learn, Mildred chirped up. Pat remembers Mildred saying, "I can do better than that."
The 96-year-old needed a little help getting to her feet and walking over to the ball, Pat said.
"We were a sight, getting her up to hit the golf ball," she said with a laugh. "Jimmy helping her up, me with the oxygen and her daughter taking her picture."
Without hesitation, Mildred took a swing.
"I had never tried to hit a golf ball in my life, and I hit it on my first try," she said proudly. "With my oxygen on."
Though Mildred said she's never considered playing golf before, she does watch it on TV sometimes. Maybe for her 97th birthday, she said, she'll head back out to the green to give it another try.