School shootings in the United States have increased dramatically since the 1980s, with more than four times the number of attacks occurring during this decade. Deaths from these shootings have also risen. There were 254 students killed in shootings during the 20th century. In the first 19 years of this century, 244 students have been slain. More than 130 of those deaths have come during the current decade.
You don't have to look far to see the impact of school shootings. One of the first modern school shootings took place Sept. 26, 1988 at Oakland Elementary School in Greenwood. James "Jamie" Wilson Jr., who was a 19-year-old high school dropout, fatally shot students Shequila Bradley and Tequila Thomas, both 8 years old, and wounded seven other students, a first-grade teacher and a physical education teacher.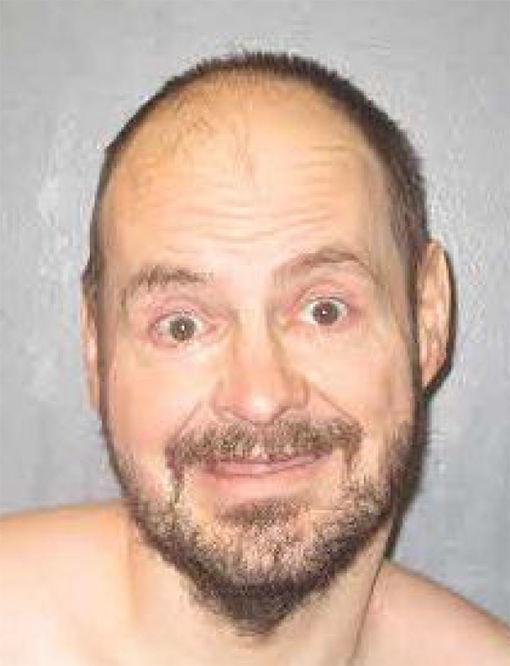 Wilson's rampage began in the school cafeteria about 11:30 a.m. He began shooting, injuring two students and a teacher. After reloading his .22-caliber revolver in a restroom, he was approached by PE teacher Kat Finkbeiner, who tried to stop him. Wilson shot her twice, injuring her. He then entered a third-grade classroom, where he killed Bradley and Thomas and injured five students.
The unemployed Wilson had a history of mental illness. He had been treated for depression and anxiety.
On the morning of the shooting, Wilson obtained the revolver from his grandmother's home and drove to the former Sky City to purchase two boxes of ammunition. He then drove to Greenwood.
He was arrested at the school following the shootings. Even though Finkbeiner was injured, she was credited with helping try to subdue Wilson until authorities arrived.
Even though the court determined Wilson was mentally ill at the time of the shootings, he received the death penalty; but, because of various appeals, has been sitting on death row for nearly 29 years.
This hasn't been the only deadly school shooting in the Upstate. On Sept. 28, 2016, a 14-year-old gunman opened fire at Townville Elementary School, killing one and injuring three.
Townville is a little more than 50 miles from Greenwood.
Investigators believe Jesse Osborne killed his father, Jeffrey Osborne, before heading to Townville Elementary in his father's black pickup truck and ramming the fence. Before firing at students, he repeatedly shouted, "I hate my life." First-grader Jacob Hall, 6, was critically injured in the shooting and died three days later at Greenville Memorial Hospital. Two other students and a teacher were also wounded, though one of the students did not require medical attention.
Less than a year before the shooting, Osborne was expelled from West-Oak Middle School after bringing a machete to school. A psychologist said in court that Osborne said he was planning to "kill all the bullies" at his middle school. He is awaiting trial on two counts of murder, three counts of attempted murder and five counts of possessing a weapon. He's still awaiting trial.

Here is a chronological summary of the nation's deadliest mass school shootings in the modern era: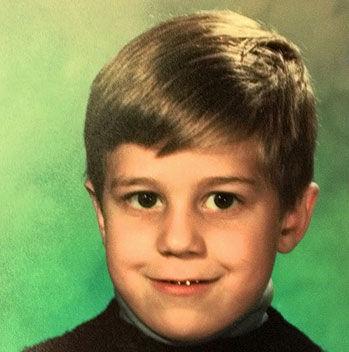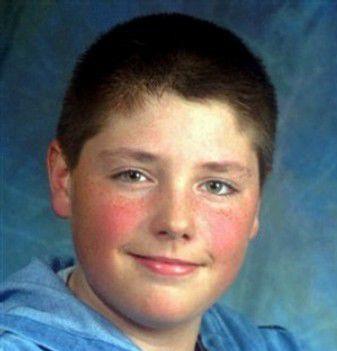 Jonesboro, Arkansas (five deaths)
Andrew Douglas Golden was just 11. Mitchell Scott Johnson was just 13. But on March 24, 1998, the two middle school students took nine weapons and 2,000 rounds of ammunition — which were stolen from Golden's grandfather's house — to Westview Middle School.
Golden went inside and pulled a fire alarm. Mitchell and Golden ran into the woods just off school grounds and waited for students and teachers to exit the building. The boys began to fire, killing four female students and one female teacher and wounding 10 others. They were tried as juveniles and convicted of five counts of murder. Both were released from an Arkansas juvenile detention center on their 21st birthdays. They are the only two living mass school shooters who are not in prison.
Court testimony shows the younger Golden was the instigator of the crime, but neither fully explained their motivations in criminal court or during depositions related to civil cases.
Springfield, Oregon (four deaths)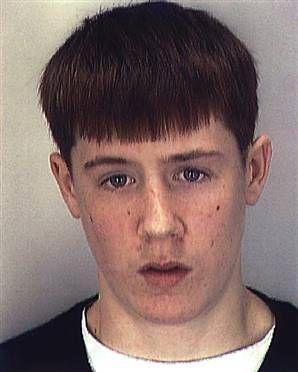 On May 21, 1998, Kip Kinkel, an expelled student, killed his parents before going to Thurston High School, where he killed two male students and wounded 25.
Kinkel, 15, was expelled the day before the shooting for possession of a loaded firearm. He killed his parents that afternoon, then drove his mother's SUV to the school the next day. Wearing a trench coat, which hid two knives and three firearms, along with nearly 1,300 rounds of ammunition, Kinkel entered the school and began firing on students.
One student tackled him, and six others helped subdue him until authorities arrived. Kinkel had a history of mental illness — he claimed to have heard voices from the time he was 12 — and was described by classmates as morbid. He had undergone anger management training and had been seen by a psychologist.
In a letter Kinkel left on the coffee table of his home on the day of the shooting, he wrote: "I have to kill people. I don't know why. I have no other choice."
Kinkel was sentenced to life without the possibility of parole.
Littleton, Colorado (15 deaths)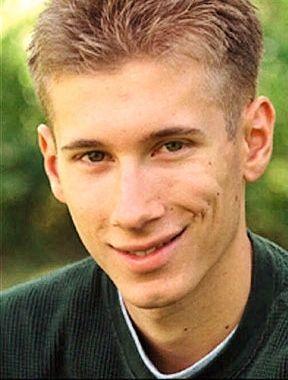 The Columbine High School massacre became the first modern school shooting to draw major worldwide attention. On April 20, 1999, senior students Eric Harris and Dylan Klebold, dressed in trench coats and armed with multiple weapons and explosive devices, drove to the school and embarked on a shooting rampage.
The pair placed explosive devices in the cafeteria before the shooting, but the devices malfunctioned. The pair killed 12 students and one teacher and injured 21 others before turning their guns on themselves in the school's library.
After being arrested in 1998 for stealing tools from a van, Harris and Klebold started keeping journals in which they expressed dark thoughts and even detailed their plans to attack the school. The two also made videotapes in which they ranted about killing people. The videos also showed pipe bombs and various weapons. Harris published a webpage on which he talked about killing people and made specific threats toward one student.
The Columbine massacre brought attention to the issue of school cliques and bullying, as both Harris and Klebold shared a disdain for popular students and felt like social outcasts, their journals noted. The two also spent lots of time playing one of the original first-person shooter video games, "Doom," and referred to the game as one inspiration for the shootings. The boys had obtained the firearms illegally after having adult friends supply the minors with weapons purchased at a gun show. Those adults were later charged in connection with the sale of the weapons.
The shootings also brought about calls for stricter gun control and more emphasis on mental health.
Red Lake, Minnesota (10 deaths)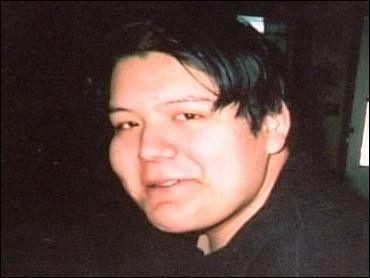 On March 21, 2005, 16-year-old Jeffrey Weise killed his grandfather and his grandfather's girlfriend on the Red Lake Indian Reservation before heading to Red Lake Senior High School.
At the school, Weise killed an unarmed security guard, a teacher and five students, and wounded five more. He exchanged gunfire with police in a brief standoff before taking his own life.
Weise had exhibited behavioral problems and was treated for depression before the shootings. Weise's grandfather was a police officer, and the teenager took his grandfather's police-issued weapons and a bullet-proof vest to the school.
Police searched for motives to the shootings, determining that Weise had been bullied and teased at school. He was considered a "goth" kid, wearing mostly black clothes year-round. Weise's father had committed suicide years earlier, and his mother suffered brain damage in a car crash.
In 2004 Weise was hospitalized after a suicide attempt. He later was placed on the antidepressant Prozac. In the year leading up to the shootings, Weise had created several computer animations featuring shooting violence.
After the shootings, a national debate took place about the effects of prescribing antidepressants to teenagers.
Lancaster County, Pennsylvania (six deaths)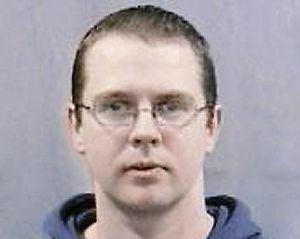 On Oct. 2, 2006, Charles Carl Roberts IV entered West Nickel Mines School, a one-room Amish schoolhouse, and took 10 hostages. He eventually shot eight of the girls, killing five before turning the gun on himself.
The shooter was a truck driver who had a wife and three children. Police interviews of co-workers determined that Roberts had been acting strange a couple of months before the shooting. He left four suicide notes — one for his wife and one for each of his children. He made claims that he had molested two relatives years earlier, but those relatives disputed the claims.
Blacksburg, Virginia (33 deaths)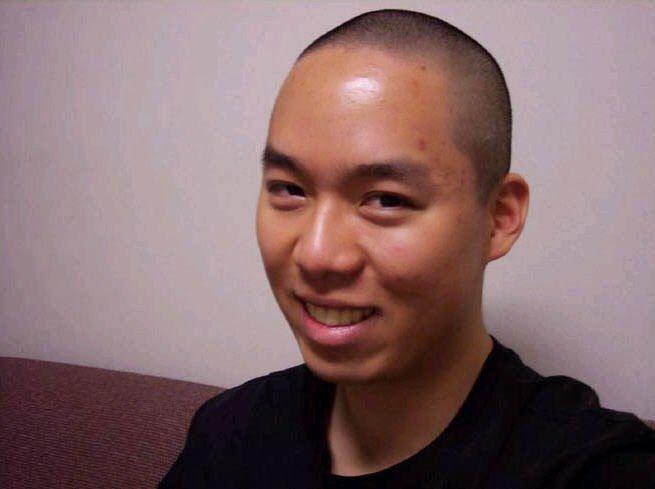 April 16, 2007 ended with the worst school shooting in modern U.S. history. Seung-Hui Cho, a senior at Virginia Tech, shot and killed 32 people and wounded 17 others before committing suicide at the Blacksburg campus.
The shooter, who had been previously diagnosed with a severe anxiety disorder, left a videotaped manifesto in which he railed against "rich kids" at school. In his manifesto, he stated, "You forced me into a corner and gave me only one option. You just loved to crucify me. You loved inducing cancer in my head, terror in my heart and ripping my soul all this time."
Cho's mental instability issues in high school were not reported to Virginia Tech because of privacy laws, and reports indicate that his condition worsened by his junior year in college after he discontinued therapy.
The tragedy resulted in state and federal regulations aimed at gun control. Then-Gov. Tim Kaine issued an executive order to close gaps between federal and state gun purchase laws. The federal government then passed a law aimed at improving the federal background check system to include information about people declared mentally ill. In 2005, Cho was declared mentally ill and was ordered to seek outpatient treatment.
DeKalb, Illinois (six deaths)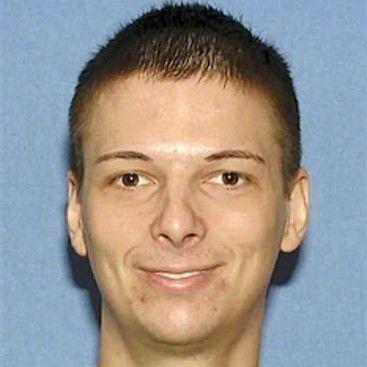 On Valentine's Day in 2008, Steven Kazmierczak opened fire with a shotgun and three handguns on the campus of Northern Illinois University, killing five and injuring 17 before killing himself.
At about 3 that afternoon, Kazmierczak entered a large lecture hall on campus wearing a black T-shirt with the word "terrorist" emblazoned over the image of a rifle. He kicked in the door to the room and began firing at students. After he spent all the ammunition for the shotgun, he turned to one of the handguns, a Glock 9mm, and shot about 50 rounds as he walked up and down the aisles near the front of the room.
Kazmierczak turned the gun on himself before law officers closed in. The shooter had been treated for a mental illness at a psychiatric center a few years earlier. He was diagnosed with a schizoaffective disorder. He graduated from NIU in 2006 and was on the dean's list. Fellow students and faculty considered him to be fairly normal. After graduation, he attended the University of Illinois, where he planned to study mental health issues as a graduate student.
Kazmierczak's girlfriend said he stopped taking the antidepressant Prozac about three weeks before the shooting. A story published by "Esquire" said he had been bullied when he was younger, had attempted suicide and had shown interest in previous school shootings.
Oakland, California (seven deaths)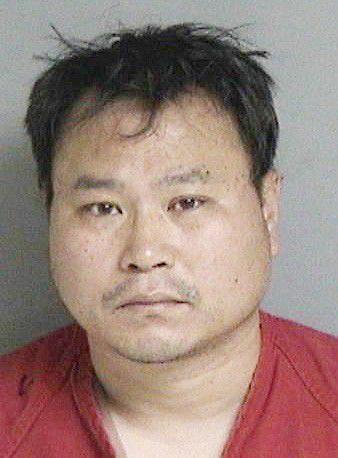 On April 2, 2012, 43-year-old One L. Goh, a former student at Oikos University, a Korean Christian college, opened fire on students at the campus in Oakland, killing seven before being taken into custody.
It was about 10:30 a.m. when Goh began shooting with a semi-automatic .45-caliber handgun. He had four 10-round magazines. He went into a nursing classroom and ordered students to line up against a wall, then began firing at them.
After fleeing, he was later apprehended at a Safeway, about five miles from the college. Goh had disciplinary problems at the college and was asked to leave a few months before the shooting.
Howard Jordan, chief of the Oakland Police Department, said Goh was angry at an administrator he blamed for having him expelled; but, upon finding the administrator was not at the school, Goh decided to shoot people at random. Jordan said Goh also expressed that he felt disrespected by students in the past.
Two psychiatrists who examined Goh after the attack said at pre-trial hearings that he suffered from paranoid schizophrenia. While originally determined to be mentally unfit to stand trial, he was later found competent and was given seven life sentences.
Newtown, Connecticut (28 deaths)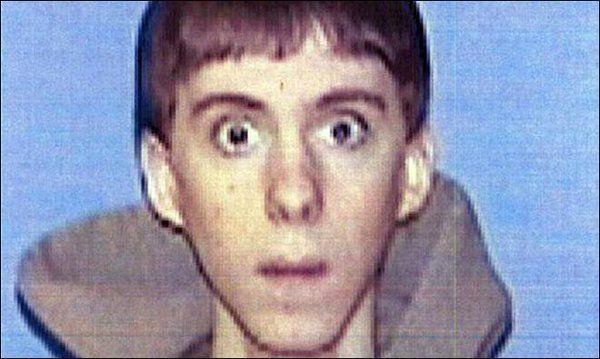 Sandy Hook. Those two words strike fear into people who remember the massacre at the elementary school by that name. Twenty-six people, including 20 kids and six staff members, were slain when a reclusive 20-year-old named Adam Lanza drove to the school on Dec. 14, 2012 and systematically executed children and adults.
Before driving to the school, he had killed his mother at their home. He took his own life following the shootings, which drew international attention and renewed debate about gun control, particularly in regards to certain kinds of semi-automatic weapons and magazines with more than 10 rounds.
The Connecticut state attorney's office did not offer a motive in a 2013 report, but a report issued by the Office of the Child Advocate said Lanza had Asperger's syndrome, depression, anxiety and obsessive compulsive disorder.
The report said, "his severe and deteriorating internalized mental health problems ... combined with an atypical preoccupation with violence ... (and) access to deadly weapons ... proved a recipe for mass murder."
Lanza used his mother's .223-caliber Bushmaster rifle to shoot his way through the locked door at the school. He also had two semi-automatic handguns. Police said he used the rifle, which had a 30-round clip, in the shootings. By law, Lanza was old enough to carry the rifle but not the handguns.
An investigation determined Lanza fired 156 shots in less than five minutes. At Lanza's home, investigators found more than 1,400 rounds of ammunition and other firearms in a gun safe. The search also uncovered information that Lanza was obsessed with previous mass school shootings and that he lived in relative seclusion in his room, even using black trash bags to block sunlight from his windows.
According to a report issued by the Office of the Child Advocate, Lanza spent most of his time in his room playing the video game "World of Warcraft."
The Sandy Hook shootings prompted renewed debate about gun control, particularly in regards to universal background checks and the sale of certain types of firearms — and putting limits on the number of bullets allowed in a magazine.
Santa Monica, California (six deaths)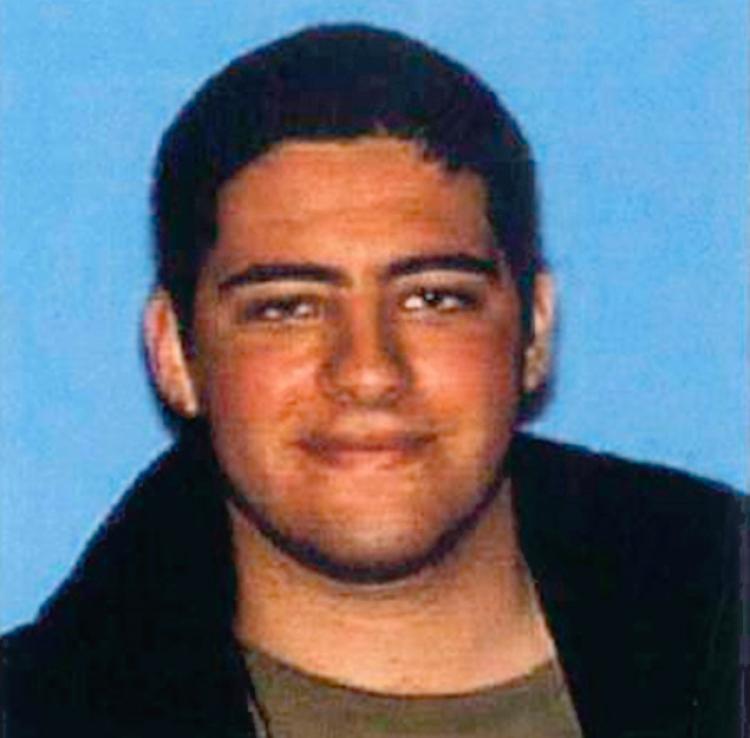 On June 7, 2013, 23-year-old John Zawahri, killed his father and brother following a domestic dispute, set fire to the house, then armed himself with an AR-15 semi-automatic rifle and stopped a female driver at gunpoint and ordered her to head to the Santa Monica College campus.
After arriving at the campus, he shot into a truck and killed the 68-year-old driver and his passenger. He also killed a 68-year-old who was there collecting recyclables. He then ran to the campus library, opening fire on students and staff inside. Officers shot and killed Zawahri, who had fired about 70 rounds.
Two months after the shootings, the Los Angeles Community College District Board of Trustees banned firearms on its nine campuses.
Zawahri was described as wearing black tactical gear and had 40 30-round magazines. Investigators discovered Zawahri had a preoccupation with firearms while in high school and had made threats toward students.
Marysville, Washington (five deaths)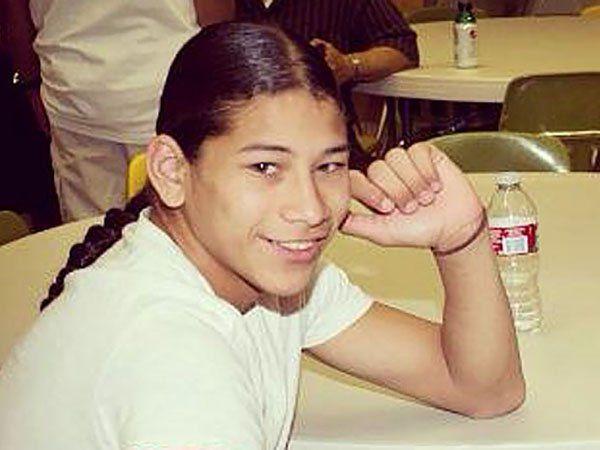 Fifteen-year-old student Jaylen Fryberg killed four students at Marysville Pilchuck High School before fatally shooting himself. His father was later convicted of illegally purchasing the firearm used in the shooting.
While on campus on Oct. 24, 2014, Fryberg sent text messages to friends to meet him for lunch. After a verbal altercation with his friends, he pulled out a .40-caliber Beretta and began firing.
A motive for the shooting was not clear, although there were reports that he fought with another student about a girl.
Roseburg, Oregon (10 deaths)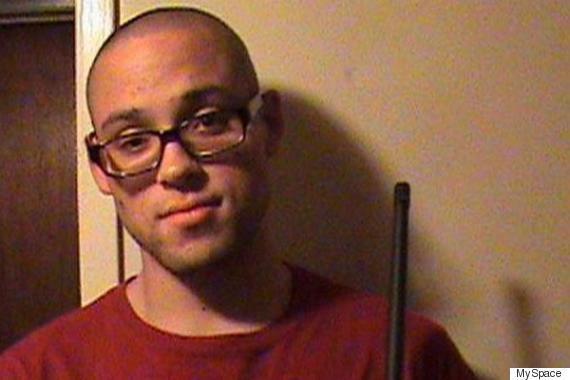 On Oct. 1, 2015, 26-year-old college student Chris Harper-Mercer killed an assistant professor and eight students at Umpqua Community College. He injured eight others.
After a brief standoff with police, he killed himself.
Harper-Mercer shot students in his writing class, and he also shot the professor at point-blank range. Witnesses said he asked students if they were Christians, replying that they would go to heaven after he shot them.
ATF agents recovered six firearms: five handguns and a rifle. Police found eight more firearms at his apartment. All weapons were purchased legally.
In 2009, Harper-Mercer graduated from a high school for teenagers with learning disabilities or emotional issues.
Law enforcement sources described Harper-Mercer as a hate-filled person with anti-religious and white supremacist beliefs, and that he had a long history of mental illness. During the shooting, Harper-Mercer left a survivor with a package to give authorities. It included writings about mass shootings, including Sandy Hook, and hatred of black men. He also wrote that he would be "welcomed in hell and embraced by the devil."
Harper-Mercer had never been involuntarily committed despite mental health issues, so nothing in Oregon law prevented him from purchasing firearms. Since that time, a law passed in 2017 makes it easier for family or law enforcement to keep firearms out of the hands of people with mental illnesses.
Parkland, Florida (17 deaths)
On Valentine's Day of this year, Nikolas Cruz, a 19-year-old former student of Marjory Stoneman Douglas High School, went into the school and opened fire with an AR-15 rifle, killing 17 people and injuring 15, according to his confession to authorities.
Cruz used social media to post threatening messages, including saying he wanted to kill people.
The FBI had been tipped off about his threats, but the Miami field office was never notified. While Cruz has yet to offer a motive, authorities say they are looking into a pattern of disciplinary problems.
Cruz baited students out of classrooms by pulling a fire alarm, according to authorities. In an attack that lasted about six minutes, he began shooting students and staff who were reacting to a fire alarm. He blended in with students fleeing the scene and was later arrested by a patrol officer in nearby Coral Springs.
Cruz killed 14 students and three staff members in the worst mass school shooting since Sandy Hook. At least 15 others were injured.
Cruz had been expelled from the school for fighting with the new boyfriend of his ex-girlfriend. According to reports, Cruz had been receiving mental health services but had recently stopped the treatment.
Students said he had anger management issues, seemed stressed a lot and often talked about guns. Social media postings also showed signs of racism and antisemitism.
Cruz legally purchased the AR-15, and the shootings prompted a renewed debate about gun control measures.